Nadine is back on the concert stage!
After the success of her debut album "Wildest Dreams" which was released last October in kumu, Nadine returns to the #1 Pinoy live streaming app. This time to grace kumu Live Events with her concert "Absolute Madness", set for July 3, 2021 at 5:30PM. Described as "a sonic visual experience like no other", Absolute Madness will be streaming on kumu.live, with tickets available for purchase now. The show will feature songs from her 2020 album, plus some special guests are expected to make a surprise appearance. 
View this post on Instagram
In the past year alone, kumu has collaborated with Nadine in a series of special features with Careless Music (@carelessph). But this one is different.  "The collab is very exciting. I'm just so honored to be one of the first artists to try kumu Live Events. This is also my first livestream concert ever!" says Nadine, who is now eagerly preparing for her virtual stage debut. 
While virtual concerts may be a different experience, not just for Nadine but also for her fans, it's an exciting and unique way to connect. Viewers can fully engage with Nadine in real-time as they leave her comments or virtual gifts. For some VIP to VVIP ticket purchasers, these fans also have the chance to virtual meet-and-greet Nadine.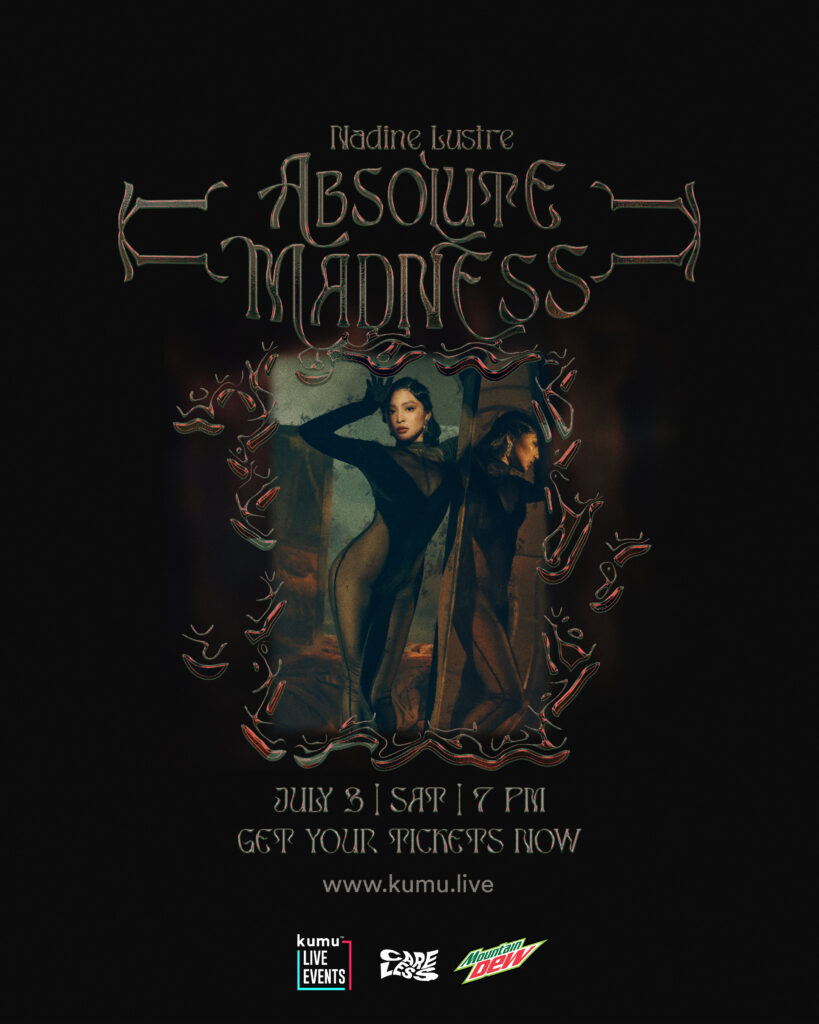 Being highly innovative herself, Nadine feels these virtual opportunities are worth exploring, "[I'm] just happy that the Philippines finally has a  platform where artists, like me, can have a proper show. [kumu] has totally changed the whole concert game. I do understand that the circumstances now are a bit different. But, I'm glad I still get to do a meet and greet with all my fans!"
Are you ready for "Absolute Madness"? Tickets are now available at kumu Live Events, with multiple ticket tier options. General Admission tickets start at P499, going all the way up to VVIP tier at P2999. Perks and privileges per ticket tier are listed in the description. 
Amazing shows, concerts and performances await for you at kumu Live Events, the largest virtual stage streaming straight to your screens. Click on the link now to see more shows, and ticket sales available for purchase. 
Don't have the kumu app yet? It's easy! Download the app at Google Play or the App Store, and start adding to cart! Visit our website kumu.ph for more information and insights into the exciting world of kumu.
You can also follow @kumuph on Instagram, Facebook and Twitter to keep up to date with all the latest events, and surprises from your favorite Pinoy livestreaming platform. Plus, check the kumu blog for more interesting insights into the Kumunity.